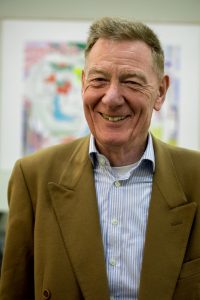 Geoff is a volunteer Chaplain working with retail workers in Canary Wharf. In his role, he offers pastoral and spiritual support to workers at the 300 shops and restaurants on the Canary Wharf Estate.
In addition to his work at the Chaplaincy, Geoff is also a spiritual director working in the city, west end and west London where he accompanies people on their spiritual journeys.
Geoff has worked in retail and retail consultancy for the majority of his career and is married with adult and teenage children.
Geoff has an MBA from Wharton School, University of Pennsylvania, and a degree in history from Oxford University. He has trained as a spiritual director and couples counsellor.
Retail is dynamic and ever-changing and I'm pleased to volunteer at the Chaplaincy and accompany people on their spiritual journeys.
Phone 020 7477 1073/020 7418 2444
[ninja_form id=2]