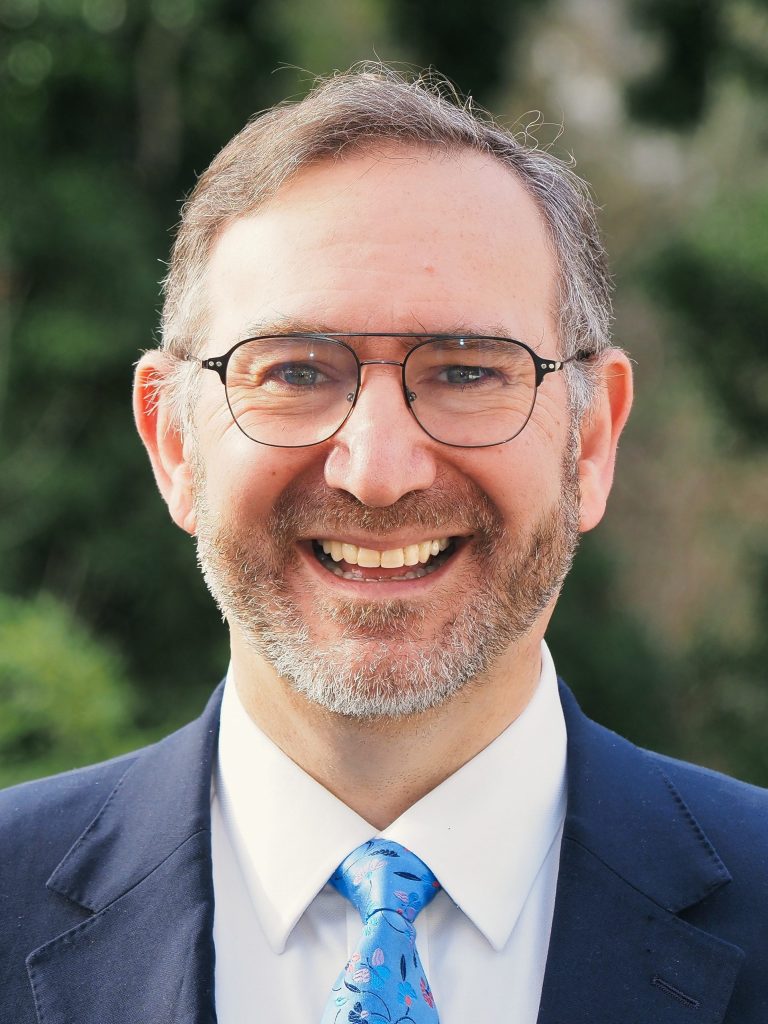 Jeremy joins the team on a consultancy basis until we appoint a more permanent colleague. He joins us with 25 years' experience as a senior congregational rabbi and community leader. Most He recently as Senior Rabbi at Finchley United Synagogue, London.  He previously served as Chief Minister of the Great Synagogue, Sydney (2005-2014) and Senior Rabbi of the Auckland Hebrew Congregation (1997-2004).
Jeremy's spiritual development was guided by his longtime mentor, the late Chief Rabbi Lord Jonathan Sacks. He has a wealth of interfaith experience. He was as founder member of the Auckland Interfaith Council and played a significant role in interfaith activity through the state sponsored Australian National Dialogue of Christians, Jews and Muslims.
Jeremy very experienced in providing pastoral care, including for major disasters (he was a New South Wales Disaster Relief Chaplain). He is also a Mental Health First Aider. He is an accredited mediator with an MA in Jurisprudence from St Catherine's College, Oxford and trained in arbitration in Australia, where he founded the Jewish Arbitration and Mediation Service (JAMS).
Rabbi Lawrence is a keen participant and facilitator in Scriptural Reasoning. He often presents on Jewish medical and business ethics, religion and science, religion and modernity and faith dialogue. He is an enthusiastic interviewer, broadcaster, popular adult educator, whose hobbies include photography and computer animation as a tool for religious education.
Jeremy Lawrence is Honorary Principal of Sacks Morasha Jewish Primary School.
I am available as needed on a part-time consultant basis.
You are able to contact me by phone.
Mobile 07501 895124 or email