We invite you to have a conversation with us.  Whether you need advice, practical tips, or just someone to listen – we offer a non-judgemental, confidential chat.
We are available to all those who normally work for companies based in Canary Wharf, but you don't need to wait until you are back in the office to chat with us, we also work virtually, we have happy to  do Zoom, Teams, FaceTime, WhatsApp, email or even telephone!
Our specialist team of multi-faith Chaplains work in your workplace and are here to help, whether you have a faith or not. Read about and contact a Chaplain as your first port of call.
To contact one of the chaplains directly click on their photo for their contact details. For all general and media enquiries, please contact talktous@canarywharfchaplaincy.co.uk 
admin
2020-01-30T12:01:53+00:00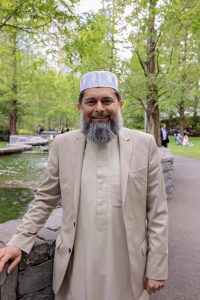 admin
2020-01-30T12:05:34+00:00