We invite you to have a conversation with us. Whether you need advice, practical tips, or just someone to listen – we offer a non-judgemental, confidential chat.
Our specialist team of multi-faith Chaplains work in your workplace and are here to help, whether you have a faith or not. Read about and contact a Chaplain as your first port of call.
For general and media enquiries, please contact talktous@canarywharfchaplaincy.co.uk  or to contact one of the chaplains directly click on their photo for their contact details.
admin
2020-01-30T12:01:53+00:00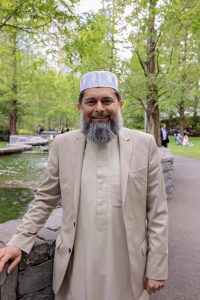 admin
2020-01-30T12:05:34+00:00